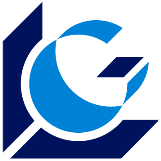 Libertone S.r.l.
Profile
Precision machining since 1960
Technology, high standards of control and qualified professionals dedicated to research and development. Constant updating of instruments, methods and organization of the facility. This is the secret of our success.
Libertone S.r.l. is a metalworking company that operates in the field of precision machining with multi-year experience gained in the sector starting in 1960.
The company, opera primarily in the precision mechanics sector, and is specialized in the construction of equipment, control calibrations for high technology machine tools, testing and assembly benches and special machines at the request of the customer (turn-key provision), machining in CNC series, surface treatments such as electrolyte galvanizing, burnishing and induction tempering.
Over the years we have consolidate knowledge and technical capacity perfecting the production processes, taking advantage of qualified human resources and remaining in line with the continual evolution in technological field introducing in our workshop CNC machines and new generation equipment.
With the experience acquired in the realm of precision industrial mechanics, we are able to guarantee the production capacity and quality of the finished product.
The Libertone S.r.l. has its headquarters in the industrial district of San Salvo (CH) with facilities on a covered surface of 4660 sq.m.
A bit of history...
Libertone Gaetano S.r.l. was founded in 1960 in Torino as an individual firm by Mr. Gaetano Libertone.
It began its activity specializing in the construction of molds and precision machining and in the 1968 is added a section for the work of individual items of series that, parallel to the development of new technologies, numeric control machines are used.
In 1978, the acquisition of new contracts, along with the need for expansion to allow a renewal from the technological perspective, led us to the construction of covered facilities in the industrial district of San Salvo of approximately 2,200 sq.m. on a total area of 15,000 sq.m.
In 1985 the company is became s.n.c. and the facility was expanded to a covered surface of 4,660 sq.m. On 01/04/2007 following a corporate contribution, it became a limited liability company.
Machines
The Libertone S.r.l. is specialized in mechanical machining by design with numeric control machines. The variety of the machines and the flexibility allow the company to manage machining in small, medium and large series, including prototyping.