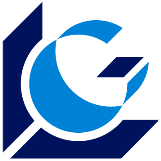 Libertone S.r.l.
Quality
Quality... certified
The experience acquired in more than fifty years of activity make Libertone S.r.l. an ideal partner for the companies that operate in the precision mechanics sector and that desire a high quality product and fast delivery times.
The company strategies and choices in the global quality sector have, among their primary objectives, that of obtaining the approval of the Service Quality by the primary clients, allowing us to become a reliable and preferred partner.
Since we consider quality a process without solution of continuity, these objectives are considered not as final goals, but as a phase of passage to continually raise the product and service quality level. For this purpose, the company was certified UNI EN ISO 9001:2000 in October 2001 in the following operative fields:
Design
Production
Assembly and installation of mechanical precision components
Prototypes
Equipment and machines on specific customer
Mechanical machining in CNC series
Quality policy
In its 50 years of activity, Libertone S.r.l. has made the our product quality standards our strong point and promotion of our work. This has allowed it to maintain with continuity and with success top clientele, that it has kept for decades.
Today, thanks to the sensitivity of its directors and personnel, our company is dedicated to strengthening this policy through the development and the maintenance of an effective and effective Quality Management System. For this purpose, the Management intends to ensure the pursuit of the aforementioned goal through:
Continual attention to customer satisfaction with prompt recognition of appreciation;
compliance with the requirements of the Quality Management System;
care for the professional growth of all the company personnel;
seeking a growing market share and the consequent greater presence on the various market areas, also protecting the company image;
pursuit of continual improvement in all business areas;
periodic checking by the Management of the degree of efficiency and effectiveness accomplished by the Quality System and launch of the appropriate corrective and preventive actions to reach the objectives.
Libertone S.r.l. is aware that this policy requires continual dedication by all the operations personnel and that this can be reached with success only through a systematic approach to the topic of quality.
The company believes that its company colleagues are the main available resource, making their full involvement the best approach. The company management believes deeply in this and intends to disseminate and promote quality in the organization.